More than just an upscale vacation destination, Santa Fe encompasses so many attractive enticements: a strong sense of community, a vibrant arts, culture and culinary scene, breathtaking natural beauty, and a high quality of life. It offers individuals and families alike a distinctive sense of place, complete with educational, social and professional opportunities.
With a population of less than 90,000 residents, this cosmopolitan Southwest jewel offers a lifestyle that rivals cities much larger – and a wide range of events and activities that will appeal to even the most discerning tastes.
Not surprisingly, Santa Fe caters to a diverse spectrum of lifestyles. Active and healthy. Artistic and bohemian. Quiet and secluded. Social butterflies and passionate foodies. It's a place where individuals or families can thrive, where residents can seek out rural seclusion, a vibrant city-scene, or both in equal measure.
Finally, when just talking numbers, the city provides buyers an excellent return on their investment—a place where they can find their perfect luxury adobe at an agreeable price point. You might fall in love with a city with your heart, but it's even more convincing when your brain and bottom line love it, too.
Indeed, Santa Fe checks all of these boxes and then some. Let's explore in more detail what makes the city such a spectacular community and why Santa Fe is the number one place to buy luxury real estate.
A Destination Like No Other
There are few accolades that Santa Fe, the famous "City Different" in the Land of Enchantment, hasn't been awarded. In 2020 alone, the city garnered acclaim for its location, livability, and worthiness as a one-of-a-kind destination. Consider the following:
In all honesty, we could fill page after page after page of the recognition Santa Fe has received over the past five years. But plaudits and praise alone doesn't make the city a standout place to call home.
Luxury at Every Price Point
That enviable lifestyle leads to a misnomer regarding Santa Fe's luxury housing market—that it's a place where only the ultra-wealthy can afford to buy a home.
While it's true that plenty of custom residences cross thresholds over eight figures and vacant lots can push half a million dollars or more, there is plenty of luxury to satisfy every budget.
Compared to many other desirable small cities in the Southwest, Santa Fe's cost of living and housing costs are quite a good value. Looking at Telluride, Colorado for example, BestPlaces.net estimates that Telluride's cost of living is 64.4% more and housing costs are 137.4% more than Santa Fe.
When compared to Scottsdale, Arizona, BestPlaces.net estimates that Santa Fe's cost of living is 15.4% less and housing costs are 23.4% less.
These are just two examples to consider. Of course, there are many factors to weigh when deciding on where to buy your luxury home. Beyond cost, there is the climate, the community, the quality of life, and the architecture.
Some of Santa Fe's most desirable neighborhoods have options under $3 million. Many communities such as Bishop's Lodge Hills, Historic Eastside, and Las Campanas have immaculate, upscale homes priced to move.
For those with loftier taste and a need for privacy and exclusivity, you'll find a number of options in subdivisions such as Circle Drive, Monte Sereno, and Tesuque.
Where you live, though, is just one consideration. Santa Fe also provides future buyers with plenty of choices when it comes to the type of luxury housing they seek. One of the main architectural styles in the City Different features the adobe and Pueblo design made famous by Santa Fe's historical decrees. Many neighborhoods have covenants that promote and protect this aesthetic.
However, there are also homes with stunning, award-winning contemporary design. And other options include various blends of both contemporary and traditional aesthetics – what is called a 'soft contemporary' design.
Whichever style you choose, these are not the simple homesteads of yesteryear. Much of Santa Fe's luxury housing features high-end finishes, the latest in home technology, and floor plans with lots of flexibility and purpose. Media rooms, outdoor entertainment areas, professional-grade kitchens—it's all quite attainable in Santa Fe.
If you want authenticity from your multimillion-dollar home, you can find plenty of old-world homes with modern updates in many of the city's historic neighborhoods.
Ultimately, whatever your definition of luxury and your price point to achieve it, Santa Fe has a home and neighborhood to fit your needs.
Fit For All Lifestyles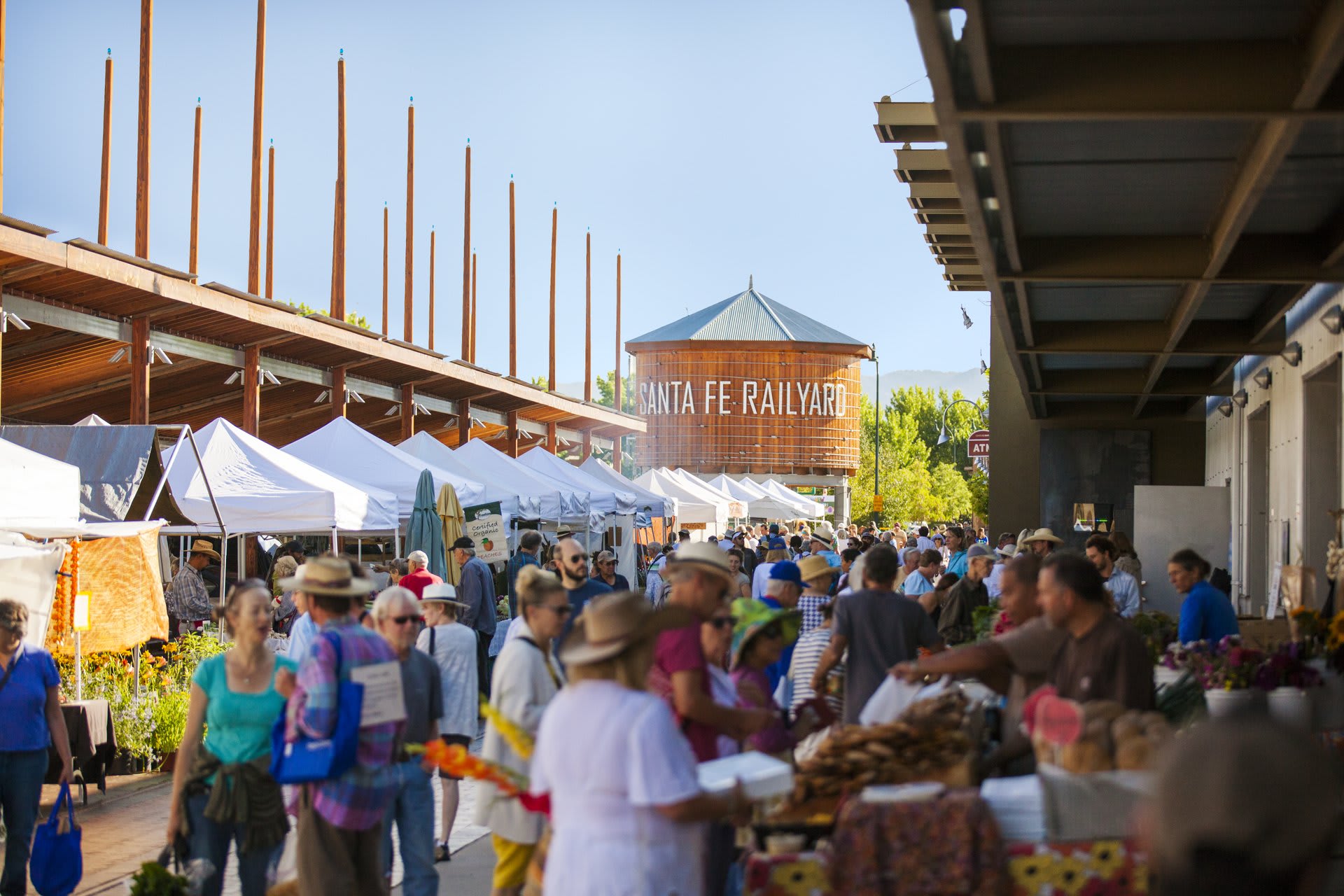 One major advantage for what makes Santa Fe such a highly desirable place to purchase a residence (or make a housing investment) is the city's quality of life. And the fact that livability applies to all ages and lifestyles.
First, Santa Fe is a cultural hotspot. The city and the surrounding area possesses one of the nation's most distinct cultural identities. The city's roots date back more than 400 years. Its Mexican, Native American, and Spanish influences form a rich tapestry of style, aesthetics, and atmosphere.
Beyond its heritage, the city features a wealth of museums, art galleries, boutique shops, and plenty of big-name brands for good measure. It's a place where you can uncover a rare and historically significant piece of art to inspire your senses as well as the everyday necessities to fulfill your most basic needs.
If you're a hardcore foodie or simply someone who enjoys sampling all the tastes of a world-class city, Santa Fe has that, too. In fact, from the restaurant scene to the galleries to the visual and performing arts, whatever your cultural yearning, Santa Fe has the outlet to satisfy it.
To that point, the city itself isn't particularly big, with roughly 85,000 residents as of 2019. But as a resort destination and the state capital of New Mexico, it's a vibrant city where there are professional opportunities and always something to do and see. It's not just an area to live and play but one to work in, as well.
For instance, thanks to the presence of nearby Los Alamos National Laboratory, it's also a growing science and technology hub.
While retirees and second-home owners are prevalent, Santa Fe is a city where it's possible to start and raise a family and plant generational roots, as so many have done before.
And with over 300 days of sunshine each year, some of the cleanest air in the country, basically no traffic, and a friendly community that welcomes the creativity and diversity of everyone, it's a place where the "quality" in quality of life really sparkles.
The Outdoor Playground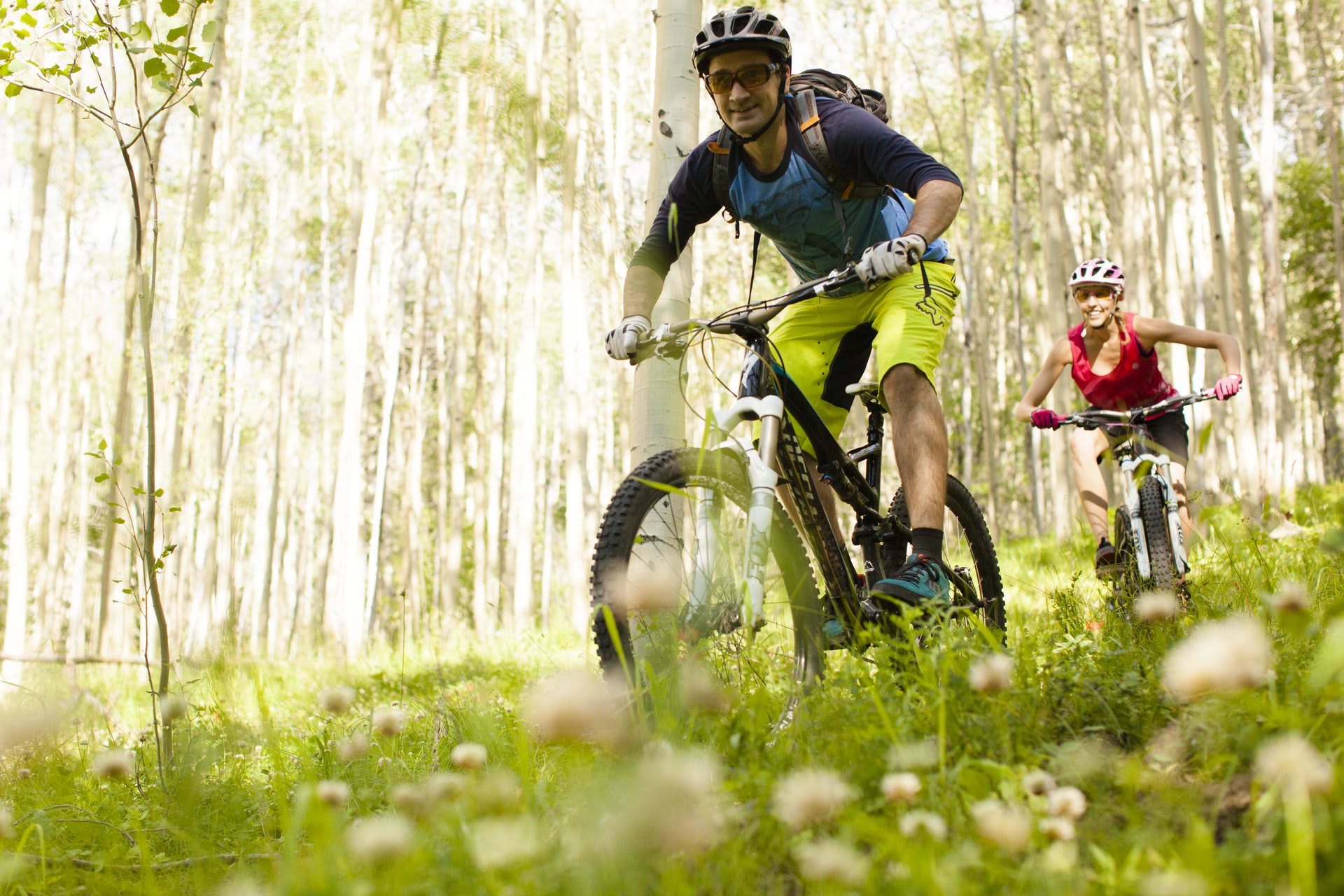 Santa Fe styles itself as The City Different, unique among places not just in the southwest, but the U.S. and North America. That uniqueness also extends to areas beyond the galleries and museums. In fact, one could easily consider Santa Fe, The Outdoor Playground.
The quality of life is further enhanced by the sheer volume of outdoor activities and pursuits available at your doorstep. More than just exhibits and shopping and dining, Santa Fe is a city worth exploring on foot, via bike, or even on snowshoes or skis in the winter.
Surrounded by nature—the Santa Fe National Forest dominates the landscape with the Sangre de Cristo Mountains in the east and the Jemez Mountains to the west—the outdoors don't just offer something to bide your time here; they are a veritable way of life.
Fishing, hiking, horseback riding and equestrian pursuits, mountain biking, and rafting all curry favor among the locals. When winter arrives and the snow falls, it turns towards snowbound sports, with downhill and cross-country skiing, snowshoeing and snowboarding the preferred pastimes.
If you'd rather something active but less vigorous to take advantage of the glorious landscape, Santa Fe is also a world-class golfing and hiking destination. Two championship Jack Nicklaus Signature Golf Courses, along with 8 other golf destinations await you. It's not just golf here – you'll enjoy 360-degree panoramic views of the Sangre de Cristos, Jemez, Ortiz, and Sandia mountains as you play.
And an incredible network of trails, in various levels of difficulty, call to everyone from leisurely walkers to those who want a hike with a bit more of a challenge. Whatever your preferred activity, Santa Fe offers them all in a mode that suits your comfort and your tastes.
A Wise Investment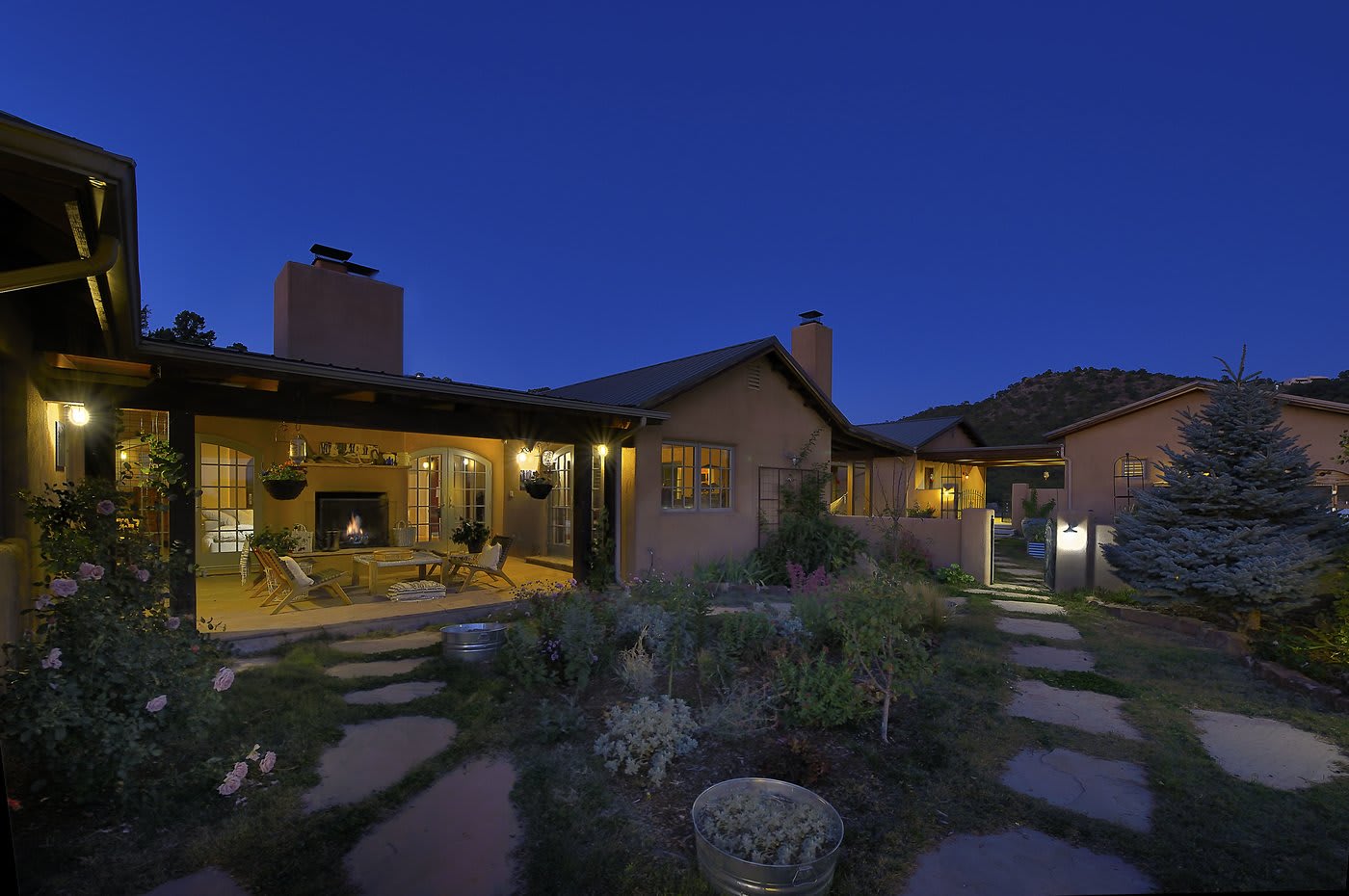 Our final reason for entering the Santa Fe luxury real estate market is also the most practical: it's simply a wise investment.
As we move beyond the roller coaster of the coronavirus pandemic, cities such as Santa Fe prove highly attractive for several reasons. It's the perfect setting for those who've transitioned to remote work, who want large, luxury homes at prices not yet out of reach.
Santa Fe provides the comforts and benefits of a big city without actually having to live in one. The area is also tax-friendly for homeowners, boasting some of the southwest's most favorable policies for those relocating to the state.
The diversified economy (it's not solely driven by tourism—a common misperception) and attractive home prices are driving growth. However, property values are on the rise. Now is perhaps one of the best times in recent memory to acquire a Santa Fe property.
The market is forecasted to become even more competitive in the coming years. Whether you're looking for your forever home or an opportunity to generate long-term income, you stand to get the most for your money over the next few months.
There's little doubt that Santa Fe, The City Different, is an outstanding place to visit and soak up the culture and activities on offer. But it's an even more spectacular place to totally immerse yourself in the unique lifestyle that is found here. To fully enjoy the high standard of living. To buy luxury real estate and ultimately call Santa Fe home.
Ready to find your perfect Santa Fe home and live a lifestyle of unequaled luxury? Whether it's Las Campanas homes for sale or Circle Drive real estate, allow Santa Fe's number one real estate professional to be your guide to The City Different. Contact Darlene Streit today at 505.920.8001 or [email protected] to start your search.