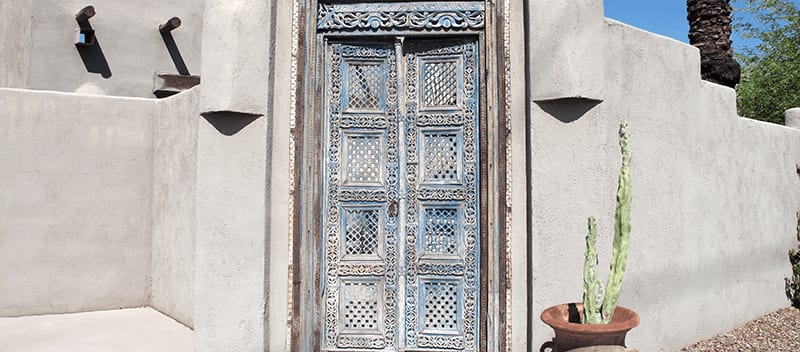 Santa Fe is referred to as "The City Different." Part of this honorable title can be attributed to the beautiful Santa Fe style throughout the city – the beautiful adobe homes, large wooden vigas, art, sculptures, thick adobe walls, etc. Evolved from the Pueblo Revival and the Santa Fe style draws its inspiration from traditional Pueblo architecture and the Spanish missions in New Mexico. Inspiration from traditional Pueblo architecture is also seen in the doors around Santa Fe.
Doors and the Santa Fe Style
In 2013, Old House Online published an article titled, "
Pueblo Revival Houses in Santa Fe
." In the article, they say, "Entrance doors in adobe surrounds are a core Santa Fe Style tradition."
An entrance door – as shown in the picture above – is a wooden door connected to an adobe wall that opens up to the property and home.


Showing an example of the 1923 Santa Fe Edward Brooks House, they state, "Strong geometric forms with a typical carved-wood door mark the 1923 Edward Brooks House."
Santa Fe Door Elements
Not all Santa Fe doors are the same. After all, Santa Fe is one of the leading artistic cities in the United States. But in regards to the Santa Fe style, doors generally follow some or most of the following guidelines:
They are wooden (this is true of virtually all doors in Santa Fe).
They have geometric shapes or other carvings.
Heavy wooden doors are used.
They are left in natural form.
They are painted either a teal or blue color.
They are windowless (entrance and front doors on homes, not businesses).
Some have iron hardware attached.
Some have vertical planks.
If you peruse through the pictures in the My Listings section you will see many representations of Santa Fe doors that fall into the above descriptions. In fact, let's take a look at some from current listings (as of this writing). Note: one of the images shows two blue doors with "slit windows" as these doors are on Santa Fe Pueblo Bed & Breakfast rooms:
Santa Fe Door Pictures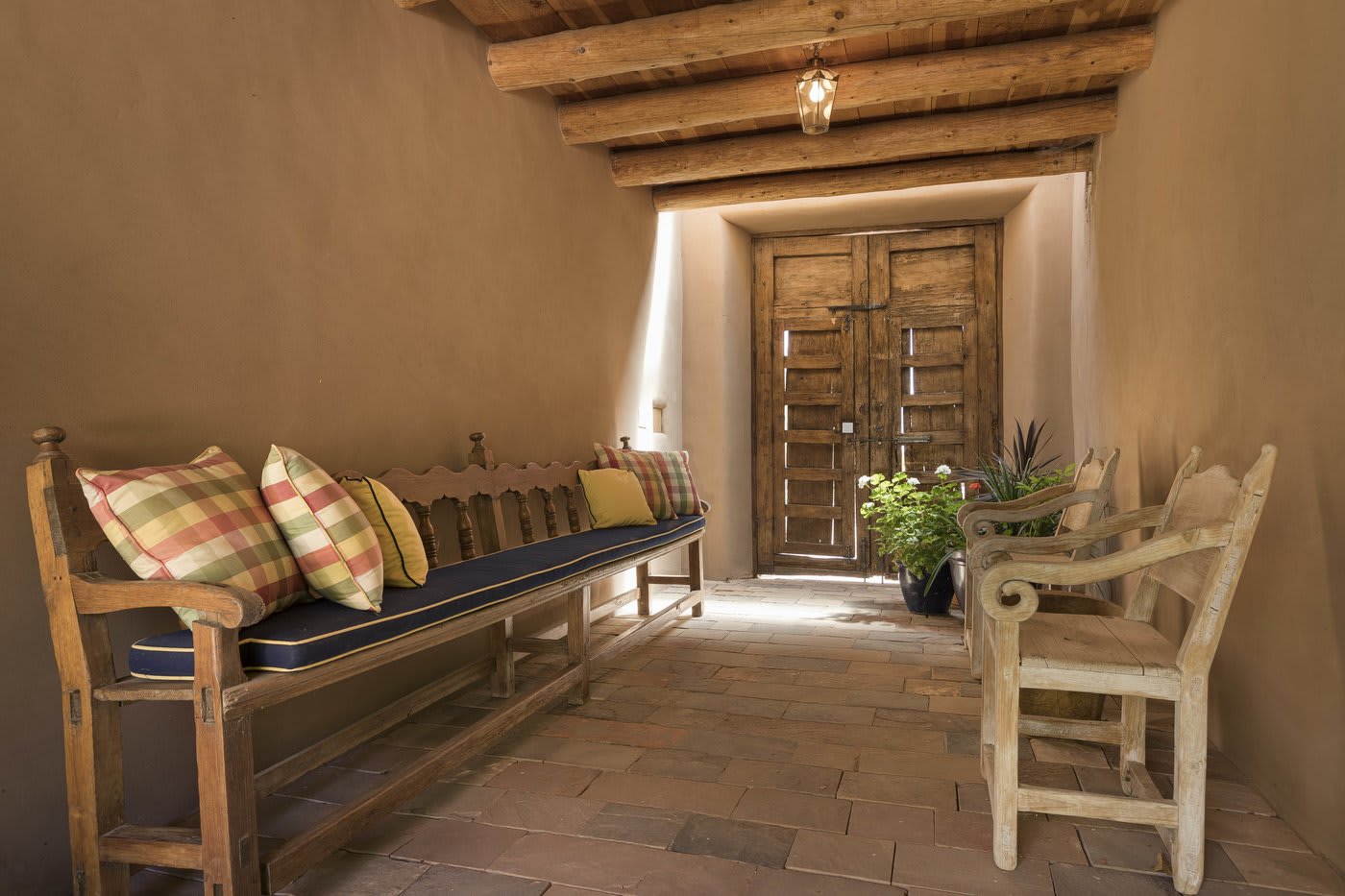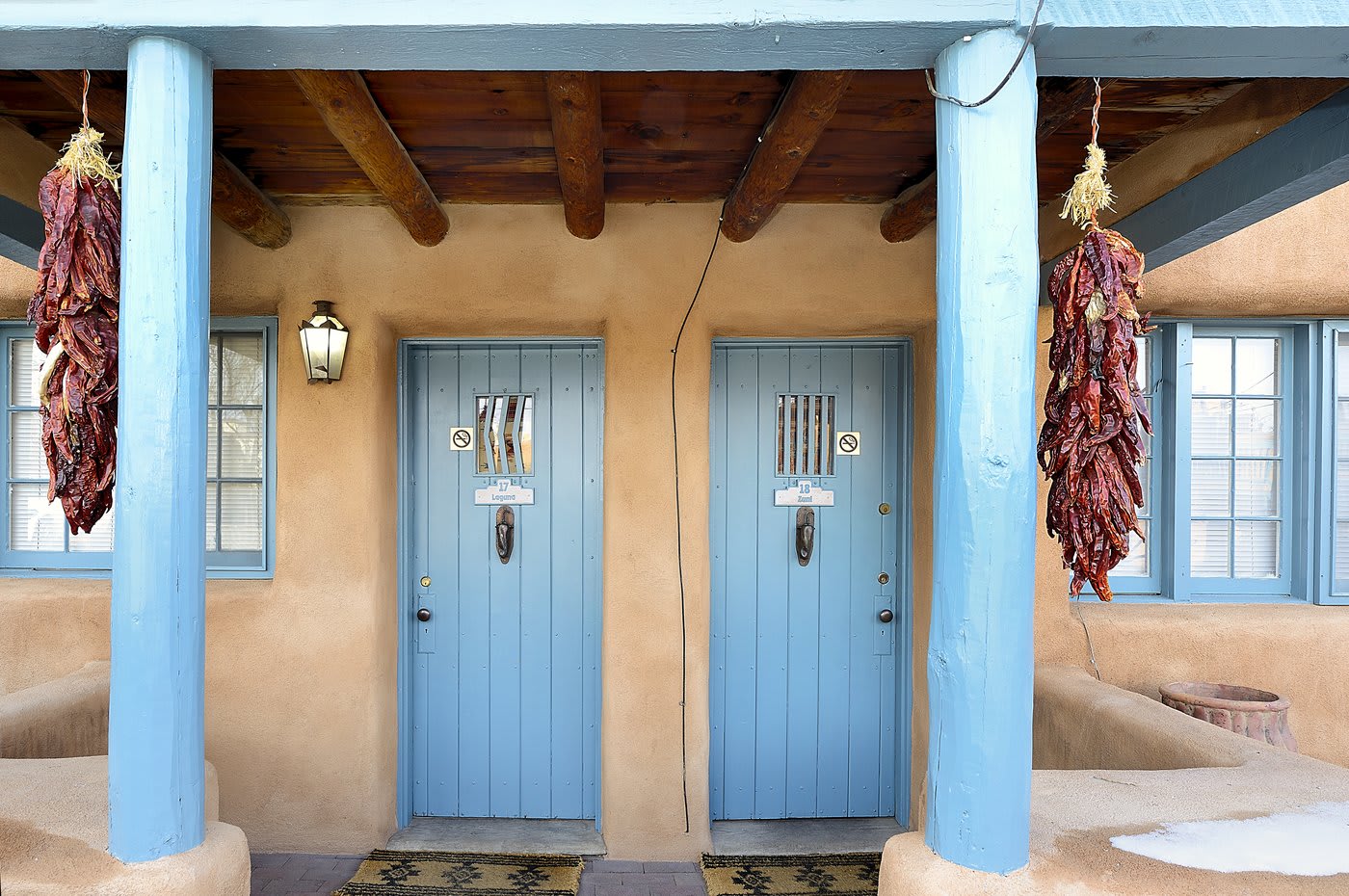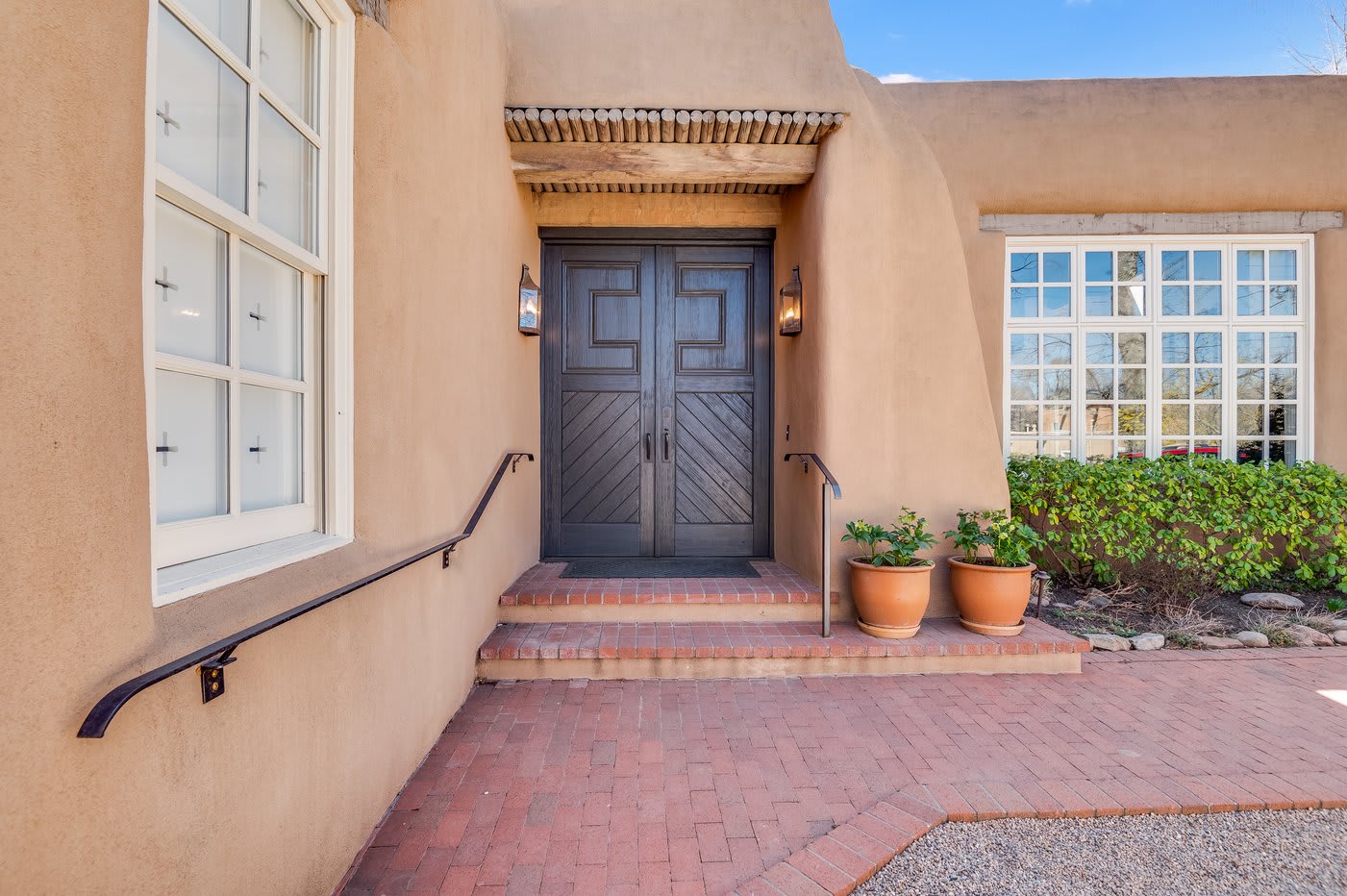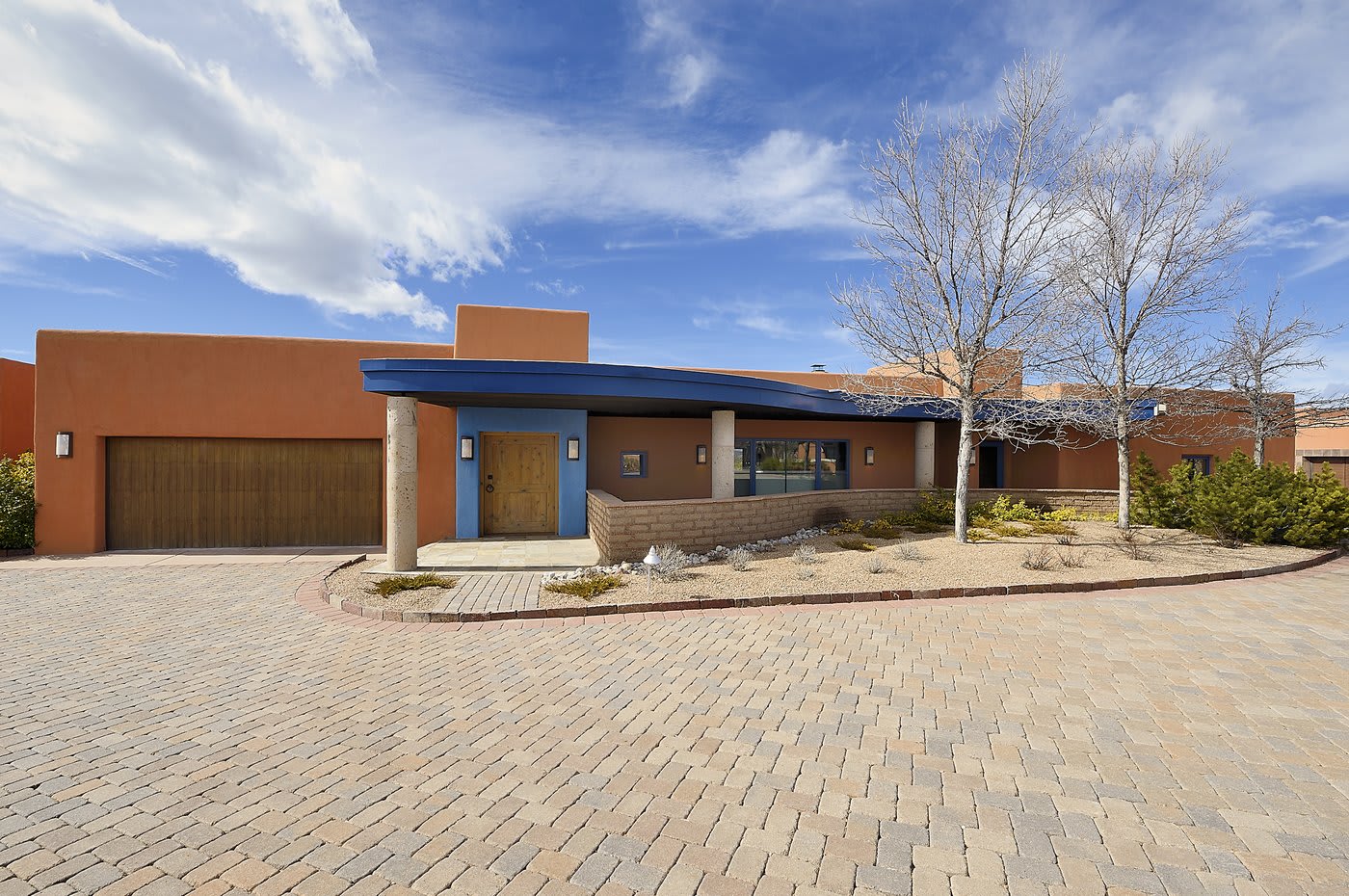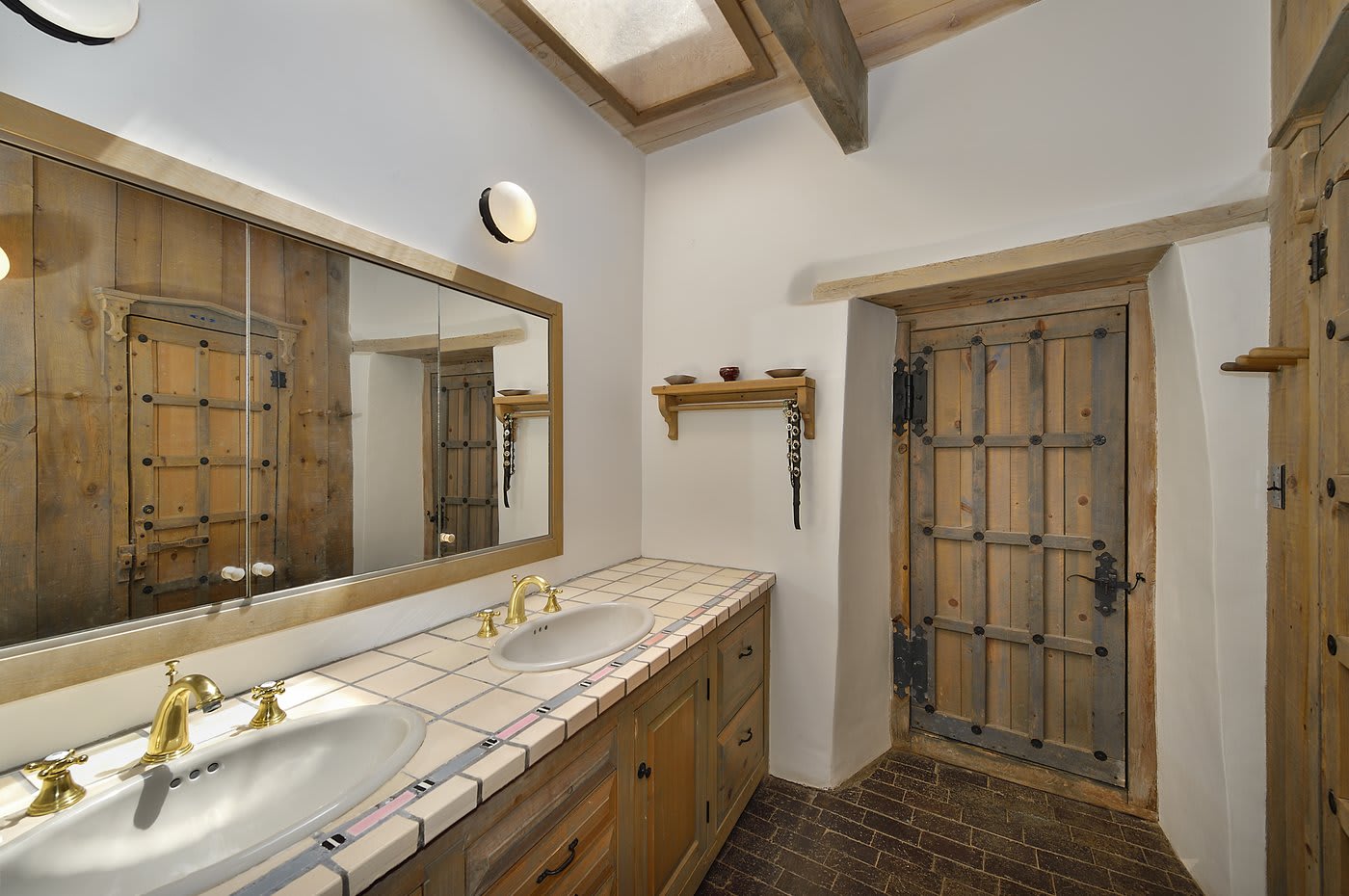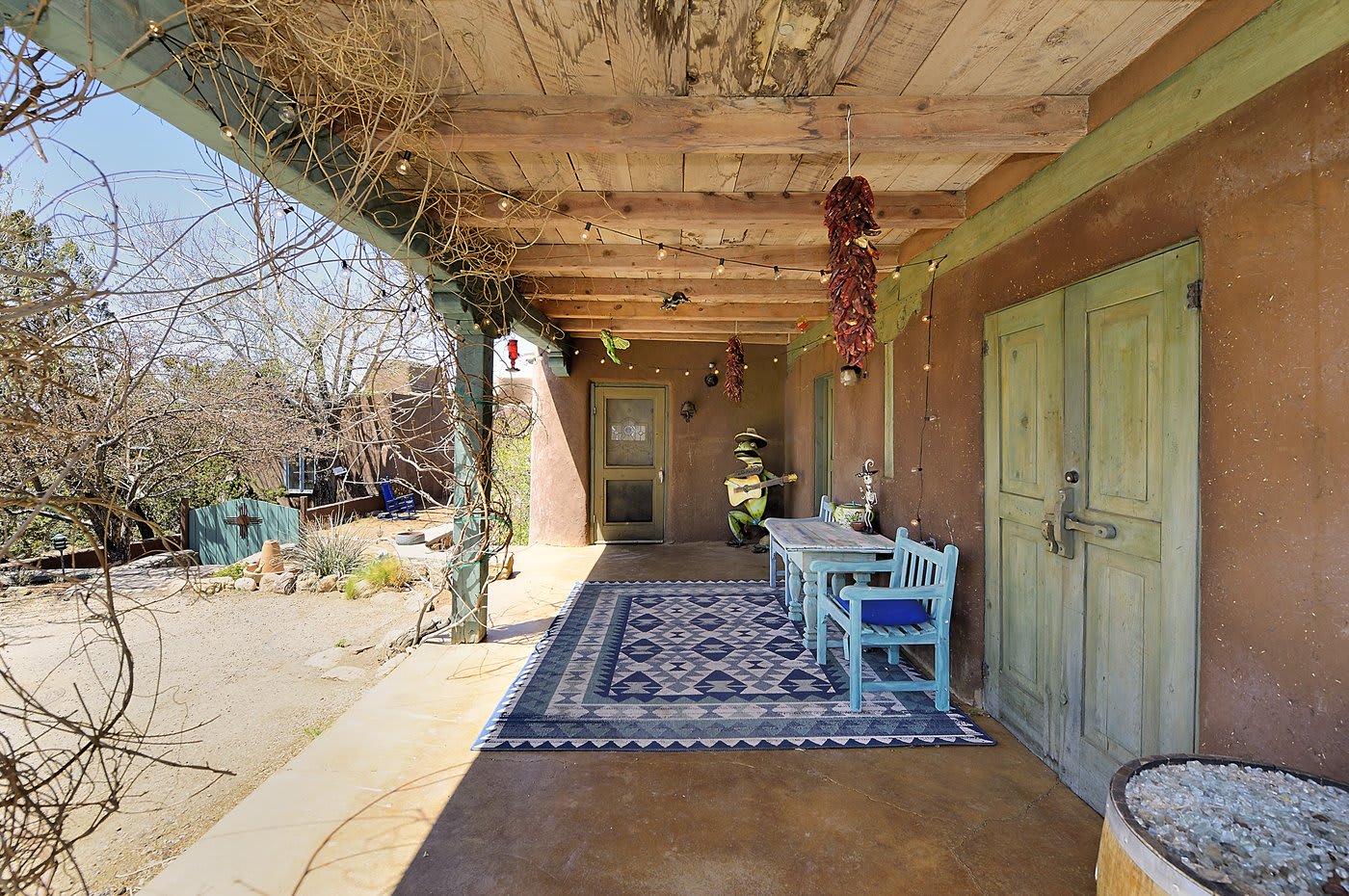 Santa Fe Door Videos
More Santa Fe doors via slideshow video:
If you're looking to buy or sell a home in Santa Fe, New Mexico, Darlene is ready to put her resources to work for you. Call her at
(505) 920-8001
or email
[email protected]
.