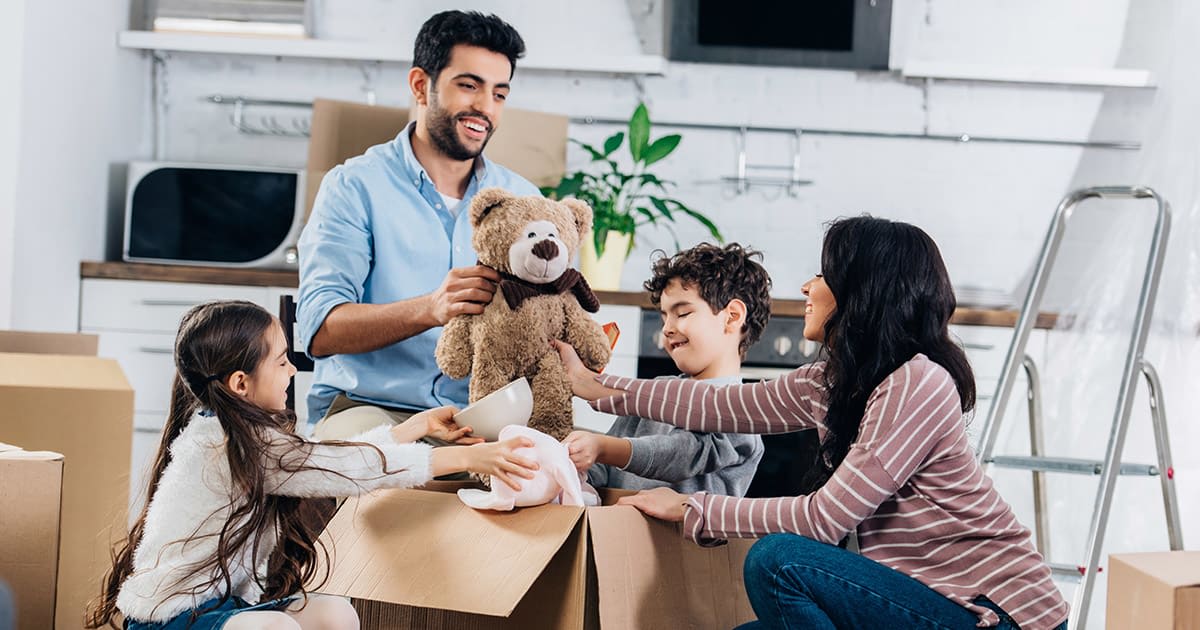 Moving is an exciting and stressful event in a person's life. That stress is also amplified with children who may be worried about missing friends, whether they'll fit in at a new school, going to an unfamiliar location, etc. Moving with kids is definitely a tricky balancing act as its vital to acknowledge their feelings and input. It's important to involve them in the process.
Darlene and her team have helped hundreds of families move to and from Santa Fe, New Mexico. Her experience has resulted in some wisdom when it comes to kids and moving. If you are planning a move with children then the tips and information below will be a valuable starting point.
Moving with Kids Tips
> Young children need to know exactly what's going on, no matter how young they are. Talk to them about the move, let them see you excited about it.

> Show them pictures of their new school and neighborhood.

> Make a treasure hunt game for them for when they arrive in the new house: Where's the back door? The apple tree? Like putting butter on a cat's paws to slow them down, momentary distraction can overcome a child's fear or anxiety in a new place.

> Find out what your children like or dislike about your current home, and ask them what features their dream home would include. Discuss their new room and ask how they would decorate it.

> Ask Darlene or our Relocation Experts to provide you with contact lists of organizations that offer activities for children, and information about schools and activities.

> Find out if the home you intend to buy is kid-friendly. Your broker can help you find out if there are other children in your future neighborhood, or drive through your new neighborhood after schools and see if there are children out and about.

> If possible, visit your child's new school with them prior to the move so they will know in advance what to expect.

> Teens have different needs when moving to a new place. Their feelings can range from excitement about a new adventure to devastation about leaving friends. How does your young adult handle new situations in general? Follow your instincts and past patterns to make decisions about handling their stress/exuberance.

> There are many beautiful hiking trails in the mountains around Santa Fe and you and your children will enjoy the pristine walks with excitement.

> Document your kids moving adventures. Video them with your cell phone helping pack and do "interviews" with them on what they are most excited about.
Here is a helpful video, called "Moving with Kids" that features kids talking about the moving process. The video is by Two Men and a Truck:
Video: Moving with Kids