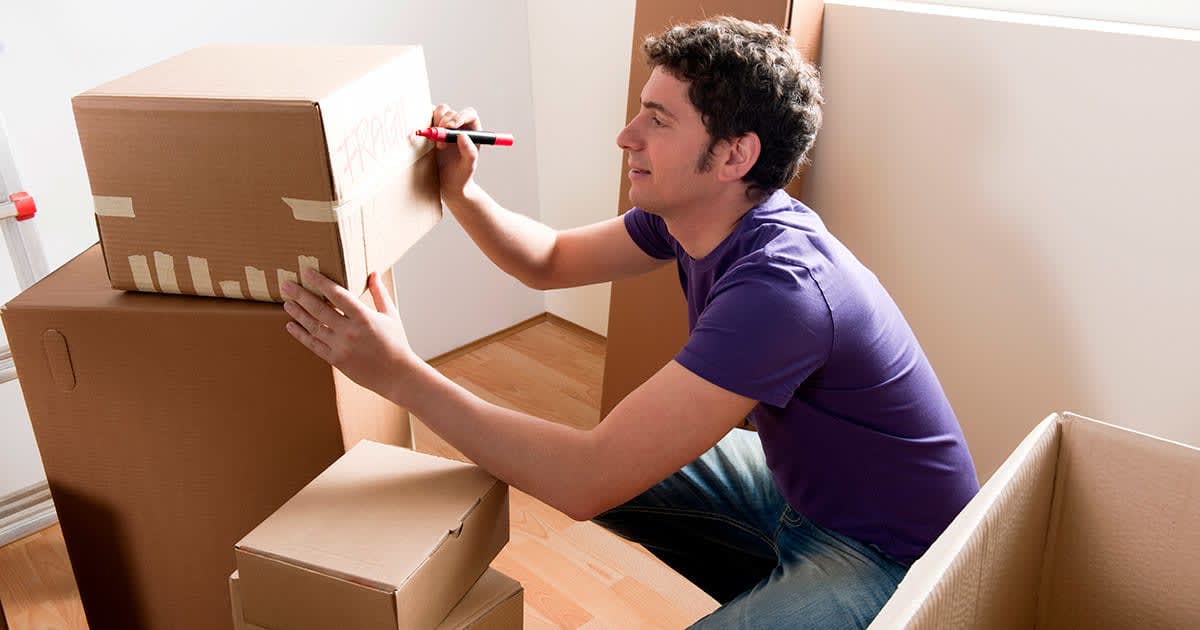 Relocating can be stressful! Make your next move as peaceful as possible by following these helpful packing tips by Darlene Streit and her relocation experts:
"Marie Kondo" Your Stuff:
You don't need the exact technique of the house organizing guru, but you should evaluate your belongings before you pack them. Sort them into piles to throw away, donate, or sell. If you plan to move large or unique pieces of furniture, make sure you have a place for them in your new home. Learn more about Marie Kondo here.
Box It Up Right:
Use small boxes when possible. They are easier to carry, and you are less likely to overpack them. Always place heavier items in the bottom of the box and lighter items on top. Specialized boxes with compartments, like wine cartons, are a great way to pack glassware and small breakable items. Shop art stores and picture framing stores for tubes and large flat boxes to pack items like wall hanging, curtain rods, posters, and pictures.
Make Use of Extra Space:
Pack drawers, suitcases, and cabinets with lightweight items such as clothing and shoes. Stuff shoes, boots, and purses with socks and tights.
Limit Each Box to One Room:
Try to pack items from the same room in the same box. This will save you time when unpacking. Each box can be placed into its respective room. You won't have to run around the house putting belongings away from the same box.
Lighten the Larder:
A few weeks before the move, start planning meals to use up food from your pantry, cupboards, refrigerator, and freezer. Consider donating canned foods to your local food bank. The less food in your house means less to move. Remember, give yourself time to empty your refrigerator and freezer. Give them a thorough cleaning no less than 24 hours before you move so they have time to dry and air out. Don't pack perishable food.
Contain It:
Items that can spill or leak, like dish soap, nail polish remover, shampoo, medicines, or cleaners can damage your belonging in transit. Protect your stuff by putting such items in plastic bags or leak-proof containers. Don't pack anything that is explosive or a fire hazard. Properly discard, per local ordinances, all items such as aerosol cans, paint, alcohol, bleach, and cleaning fluids.
Label It:
Label each packing box with the contents and room it will go to in your new home. Color-coding your box labels will make it a breeze to when unpacking.
Drain It:
Drain all fluids from power tools and outdoor grills. Follow the manufacturer's instructions to drain the remaining water from your washing machine.
Move Valuables Yourself:
Don't pack valuables, such as jewelry, furs, silver, irreplaceable photographs, insurance policies, prescription medicines, medical and dental records, coin or stamp collections, or art. You should transport these items yourself.
Do a Final Walkthrough:
Check each room and look in every drawer, shelf, cupboard, and closet in the house. Make sure you aren't leaving anything behind. Leave knowing that you are on your way.
Packing Tips for Moving Video
Here are some additional Packing Tips by Old World Home