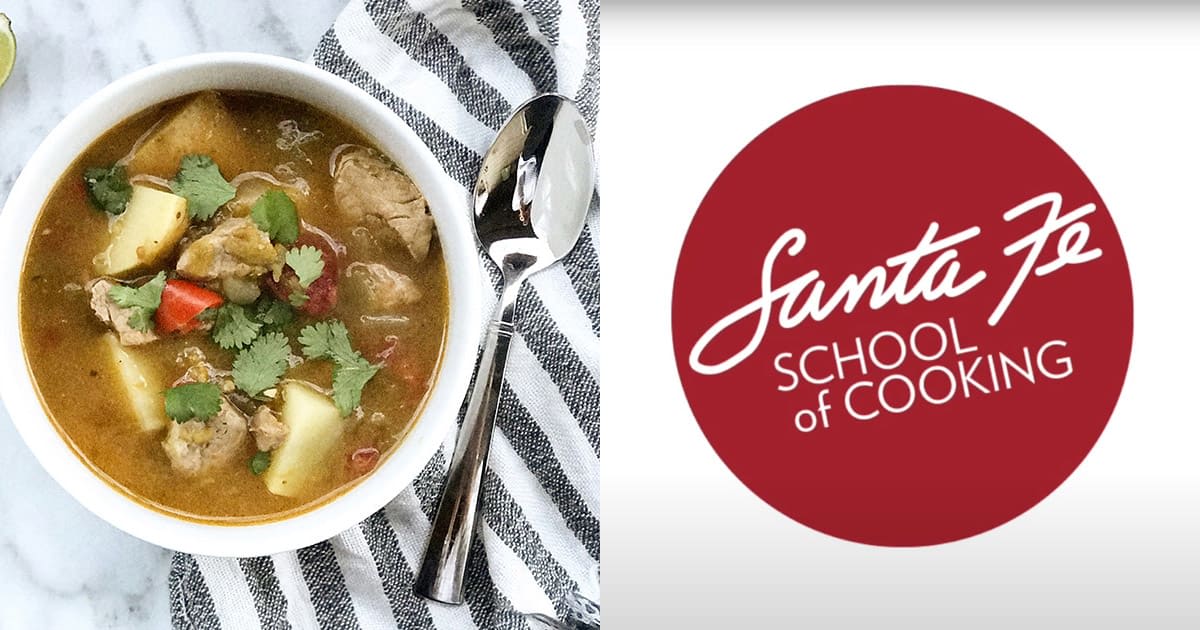 Serves 8
3 tablespoons vegetable oil
1 1/2 pounds beef sirloin or pork butt, cut in 1-inch cubes
1 1/2 cups diced onion
1 tablespoon minced garlic
6 cups chicken or beef broth
1 pound red or white potatoes, cut in 1/2 to 3/4-inch cubes
2 to 3 teaspoons salt, to taste
3 cups roasted, peeled, chopped green chile or to taste
3 tablespoons diced red bell pepper
2 tablespoons chopped cilantro, to taste
Heat the oil in a 6-quart pot over high heat and brown the meat in batches. Set aside.
In the same oil, sauté the onions until golden.
Add the garlic and sauté 1 minute. Return the meat to the pan along with any juices that may have accumulated. Add the broth, potatoes, salt, and bring to a boil.
Reduce the heat and simmer for one hour, until the potatoes are tender. Add the green chile and the red bell pepper, and cook 15 to 20 minutes more. Add the cilantro, stir, and serve.
Side note: At the school, we use locally grown green chile when making the stew. It is roasted over a fire or gas flame, peeled and chopped. When the chile is not in season, we use roasted, peeled, chopped, frozen green chile. You could also use freeze-dried green chile in place of the fresh. A combination of mild and hot chiles produces a more balanced flavor.