Searching online for tips and ideas for remodeling a bathroom can be a daunting task. To make that process easier for you, we have compiled some great information to help you get started. Whether you are doing a bathroom remodel to increase your home's value or just to enjoy your home more, the information throughout this article will give you some great ideas.


What Bathroom Remodeling Research says:
Studies like those by the
National Kitchen & Bath Association
show that more than 10% of American households do a bathroom renovation every year. That shouldn't be surprising as research also shows that remodeling your bathroom can provide an excellent return of investment for you.
According to national data, doing a bathroom remodel has an amazing average rate of return of 70% for homeowners.
The National Association of Realtors® "Remodeling Impact Report" continues to list bathrooms as a high impact area.
Do Local Research
You may wonder where to start when it comes to remodeling your bathroom. If your goal is to increase the value of your home (or if you are selling) then a great starting point is to consult with your real estate agent as they are experts at knowing what people are looking for when it comes to bathrooms. A Santa Fe real estate agent, like Darlene Streit, is constantly in contact with home buyers and what they like and don't like about homes and bathrooms in the area.


What Are Some Tips for Remodeling My Bathroom?
Here are seven tips from experts on remodeling a bathroom:
Tip 1: Hide the Toilet
According to home remodeling and design experts,
Houzz
, you should not make the toilet the first thing people see when the door is open. Houzz says, "If you're hoping for a spa-like vibe, putting the john front and center in the design can sort of kill the mood as you're transitioning into the room." So, what should you make the focal point? Anything but the toilet."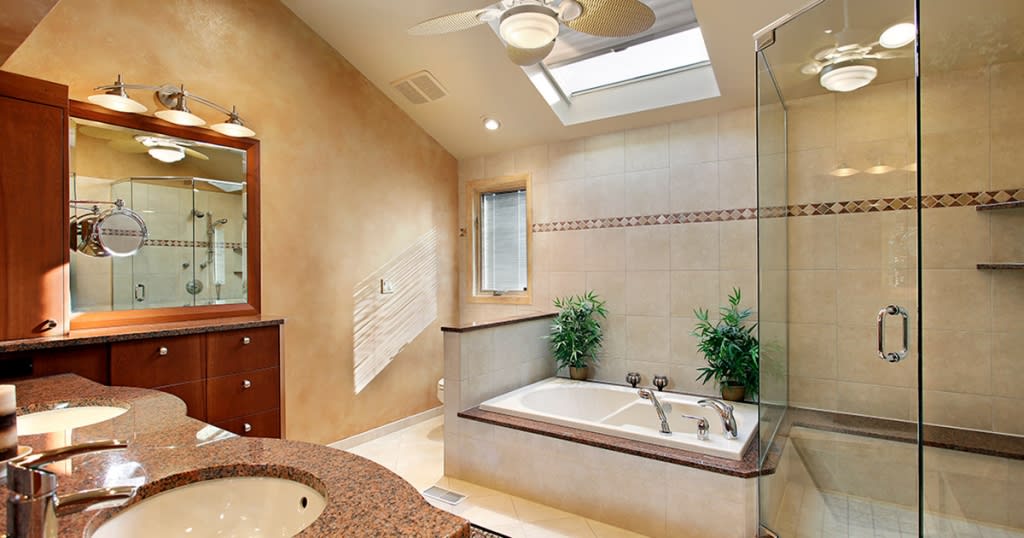 The toilet is well hidden in this bathroom, making it much more appealing to the eye.


Tip 2: Update the Lighting


Popular Mechanics
wants to make sure you don't forget the lighting when it comes to your bathroom remodel. They say, "You don't want to end up with a new bathroom but outdated light fixtures. Plan your lighting early on so you'll know if you need to run new cable. Consider recessed lighting over the shower for better illumination while you're bathing. Just make sure the lights are rated for bathrooms."
Tip 3: Create Storage for Toiletries


This Old House
, along with countless other experts, recommends that you take the time to make sure there is proper storage in the shower area for things like shampoo, conditioner, and soap. A recessed cubby is preferred by most over shelves. Here's what This Old House says, "Unlike clunky over-the-showerhead organizers, a recessed cubby in a tub or shower surround gives shampoo and soap a permanent home and doesn't take up stall space."
Tip 4: Provide Adequate Surface Area


According to Consumer Reports, "Since grooming is the main task at the vanity, it's important to have plenty of surface area to put things down." People need space to set down their accessories while getting ready in the bathroom. Make sure that surface space is part of your renovation planning.
Tip 5: Consider a Tankless Toilet


Toilets with tanks take up valuable space, according to
Good Housekeeping
. They suggest a tankless toilet then you can, "hang a cabinet or an eye-catching piece of art" above the toilet.
Tip 6: Keep Your Bathroom Dry


The last thing you want is for mildew or mold to invade your bathroom. Make sure you have a bathroom fan that vents to the outside and consider using your bathroom window also. Leaving a secure window or door open when you shower/bathe can help reduce moisture in the bathroom.
Tip 7: Find Inspiration Online


When it comes to design and colors, the Internet is the perfect place to look. Just search for terms like "bathroom inspiration" on Google or YouTube and start to gather ideas that you like to help inspire your bathroom renovation project.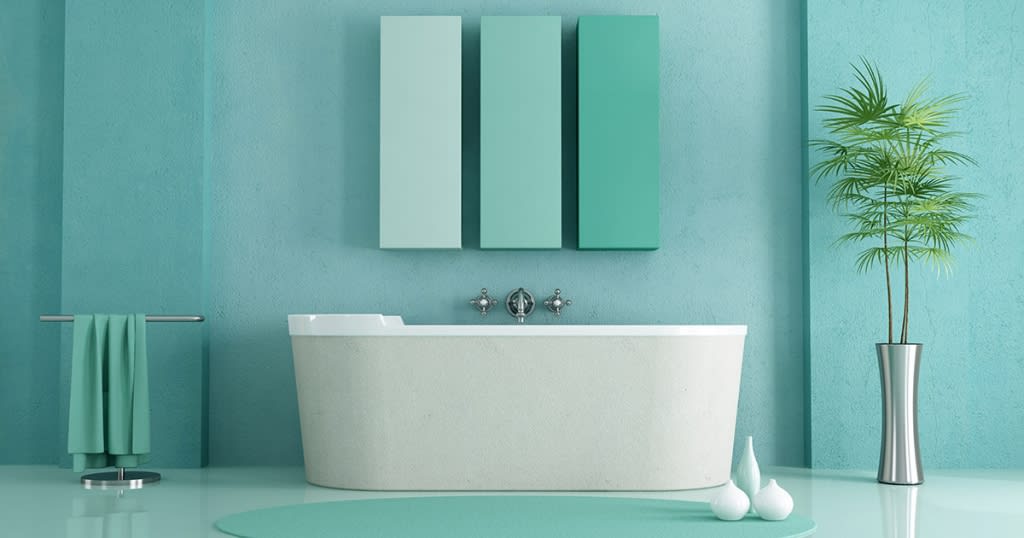 Use the Internet to find some great photos and videos of bathroom renovations.


Virtually all the experts highly recommend that you have a plan before undertaking your bathroom remodel. Advanced planning, in detail, will help keep your project on track and budget in check. Some experts also suggest working with a designer during your remodel as a good local designer can help point you in the right direction and possibly even save you some money.


Conclusion
Take time to plan your renovation right and consult the appropriate people (local designer, local real estate agent, etc.) to make sure the changes you make are ones that local home buyers are demanding.

We'll be tackling other great places to renovate for an increase in home value in future articles.